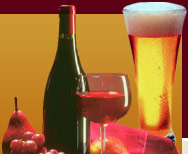 Cider Brewing
Cider is basically and quite simply fermented apple juice. It is during the fermenting period of cider brewing that the sugar turns to alcohol. Cider is often referred to as hard cider in the USA, which just means the drink is alcoholic as opposed to cider or soft cider which has not undergone the fermenting process.
Cider brewing is popular with both the novice home brewer (using apple juice or ready prepared cider brewing kits and the more experienced home brewer (starting the procedure from scratch using apples). Whichever method you take the end result is likely to taste as good as or hopefully better than shop bought or pub ciders. (Unfortunately this cannot be guaranteed, however they do say practice makes perfect!!)
It only takes as much time as you have to spare. If you have limited free time, as most of us do; try turbo cider or make it with supermarket bought apple juice.
Cider Brewing Process
The process of making home brew cider takes a lot less time than you may think. All in all the preparation can be easily completed in an afternoon. The majority of time is spent waiting for the brew to ferment, which means it can be left alone and you can be getting on with other jobs, or simply relaxing and waiting to take the first sip of your home made cider.
How To Make Cider
If you are looking to follow a quick, simple recipe for brewing cider with a high alcohol content then look no further than our 'how to make cider' page which contains the original recipe for Turbo Cider. This was devised by Deadlydes and the recipe has been used by countless home cider brewers.
Save Money Brewing Cider!
The real beauty of brewing your own cider is the cost. You can brew yourself a refreshing drink at the cost of around 30 pence a pint. Even when you've added on the low cost of the necessary equipment you'll still end up saving money. In today's financial climate that's always a bonus!
Other advantages of making your own cider are:
If you are lucky enough to have an apple tree at the bottom of your garden it's a great way of using up all the apples. After all although apple pie tastes great there's only so much both your taste buds and waistline can take!
It only takes as much time as you have to spare. If you have limited free time, as most of us do; try turbo cider or make it with supermarket bought apple juice.
It enables you to create your own unique cider by adding various different ingredients. Experiment with different tastes, you are bound to find your own personal favourite.
The feeling of personal achievement. It's a great hobby to take up and a great way to impress friends!
What better time than now to take up home cider brewing. Cider is no longer the stereotypical drink for farmers and country bumpkins!! Thanks to the growing popularity and sophistication of big brands such as Magners cider has rapidly become the must have drink of the current time.
Cider brewing book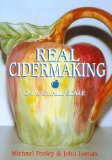 This book is an essential guide for the budding cider maker and is informative and easy to follow. If you are thinking of brewing cider and haven't bought this book, you really need to buy it today!